Handmade Wreaths Raise $700 for the Arthritis Foundation.
We always encourage residents to embrace causes they feel strongly about, so we have to hand it to one threesome at Clarendale at Bellevue Place. They proved to have a firm grasp on just what it takes to make an impact on a favorite charity.
Inspired by Jan Palma, Helen Cutrer and Carol Stedman joined her in the Clarendale Crafts Studio for months—devoting countless hours to turning donated floral stems into beautiful handcrafted wreaths. The trio then sold their lovely creations and raised an impressive $700 for the Arthritis Foundation.
The worthy cause is especially dear to Jan's heart because she was diagnosed with rheumatoid arthritis over 53 years ago after the birth of her daughter. Today, still fiercely independent, Jan refuses to let her physical challenges stop her love for designing crafts and living life.
Jan and her husband Frank have been residents of Clarendale at Bellevue Place independent living for almost two years.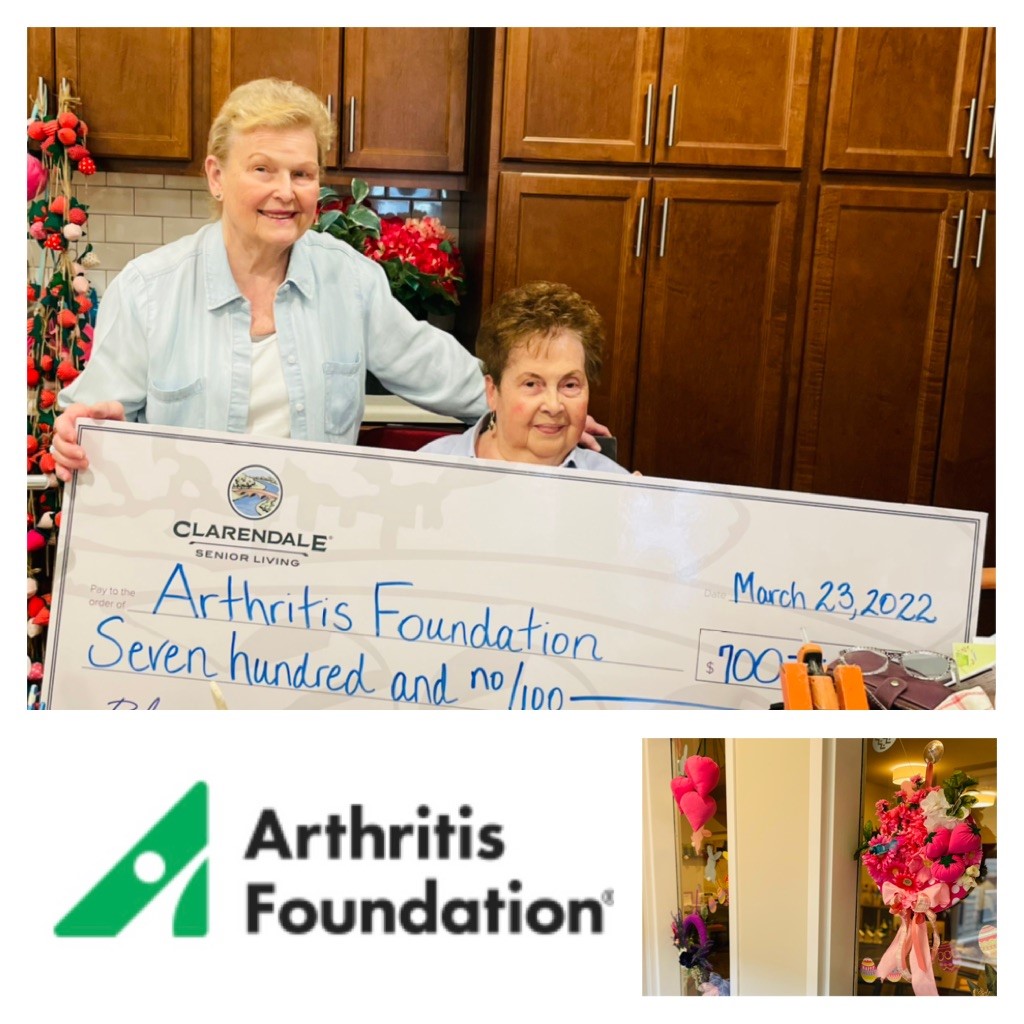 Leslie Brown, Director of Sales and Marketing, says "Jan's determination and passion are a blessing to our community. Thanks to her artistic nature and the talents of so many residents, wonderful seasonal centerpieces grace tables in our dining room throughout the year."
Not only do the residents of Clarendale at Bellevue Place benefit from our creative threesome's admirable handiwork, the Arthritis Foundation has now been rewarded, too, with a generous donation in their fight to conquer arthritis.
For more information about independent living and our focus on charitable works and giving at Bellevue Place, contact us today.